Yo! I've got a treat for you fuckers that like to see it rough. It begins with Freya Von Doom's black/mulato roomate getting it on with my buddy, Bruno, who certainly fucks them hard. The scene starts when the couple walks in to her apartment, and right there in the entrance way, they get all hot and heavy, groping and French kissing each other like two amped up teenagers needing to fuck their brains out. She's wearing what looks like a tight Adidas sports jacket, open all the way to show a black sports bra paired with tight camo pants and thigh high black boots. With that get up, we get a good hint of her body which is tight, thin, and willowy. Not much tits there, but that's ok. You can pretty much bet that she's going to be tight and from the way she's tonguing Bruno, she's also sopping wet which is just the way I like them.

About a minute into the makeout session, Bruno backs her into the kitchen island, rips of her sports jacket, turns her around, and jams his hand in the back of her pants, exposing her black thong panties. He then gives one of her ass cheeks a slap and then proceeds to grope her tits while tonguing her ear. When he rams his hand into her crotch and feels just how wet she is, he ushers her to her bedroom and closes the door for privacy. This is when Freya walks out of her bedroom with a wide smile in her face. She heard all of this happening and just had to be closer to the action.

When the load groans from the black chic and Bruno just wasn't enough for Freya anymore, she opened the door to the bedroom to have some visual stimulation. What she saw just blew her mind: her roommate was on her knees and Bruno was fucking her doggy style. They both had most of their clothes on, with his dick out through the fly in his jeans and her thong panties down her knees. They were fucking like two dog in rut, punctuating by his asking, 'Why is your pussy so fucking wet?'.

This was just too much for Freya. She started flicking her bean right there and then first with her hands inside her denim cutoffs and then shucking her shorts altogether so that her hands could have a freer access to her cunt. I guess her roommate saw her there because she told Bruno to shut the door. It's at that point the Freya went scurrying back to her room, wondering how she could get someone to fuck her like that.

The next day, she saw Bruno by the couch with her roommate nowhere in sight. She figured that now's the time to make her wish come true. She sits down next to him and tells him that she heard them fucking and would love to have him 'get out of hand' with her. She then takes his hand and deep throats his fingers, at which time he givers her her wish. He suddenly grasps the back of her head with his other hand and jams his fingers down her throat until she gags. He then takes his finger out of her mouth, puts his hand inside her shorts and finger fucks her like an out of control jackhammer.

You guys now have to watch the clip to find out what happens next. One thing for sure is that its fucking hot. Promise.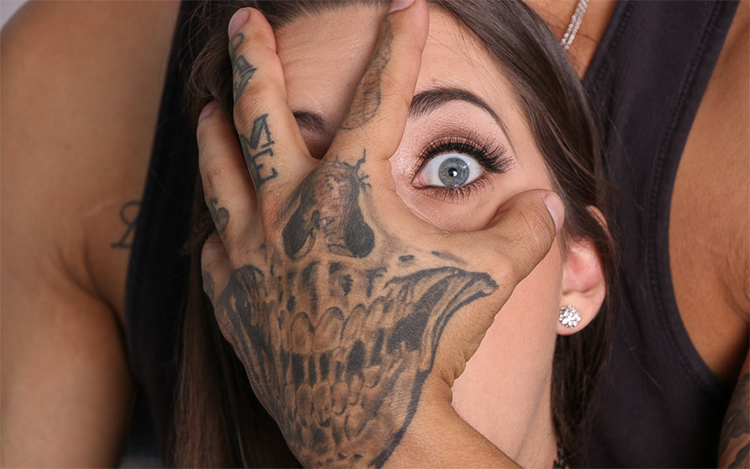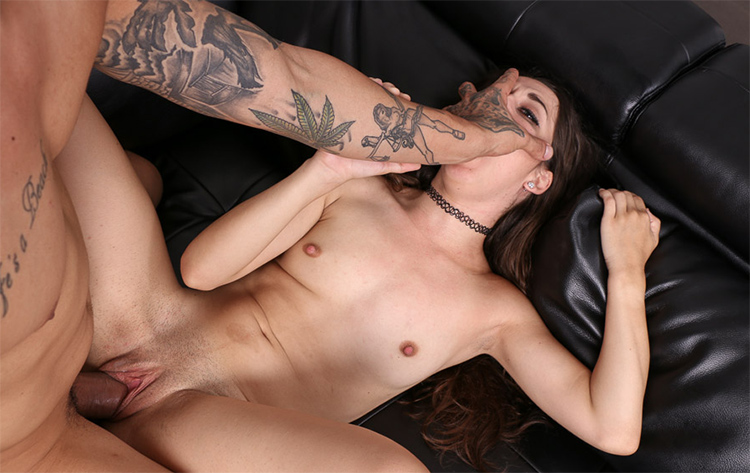 The two pics above show just how rough Bruno was with Freya. Slut that she is, Freya just loved it!