Her name is Janice Griffith – a horny smoking hot brunette teen who fucking loves to have sex in all forms, anal too! No wonder she chose a profession as a pornstar! Janice was born in America the 3rd of July year 1995. She is 161 cm tall and definitely fit in the "fun size" category with her 39 kilos, a perfect fuck toy.
In this scene from Exxxtra Small Griffith is having sex with some lucky guy. It starts with Janice giving this guy a blowjob. And man, this babe sure knows how to suck cock! It seems like Janice has been practising sucking cock for years! As a matter of fact every woman should study Janice and learn from a real pro in the art of sucking cock! Anyway, the guy almost cums in her mouth but it´s too early, Janice wants his cock inside her already dripping wet pussy! Talking about her pussy, just take a look at this photo below and tell me if any man can resist sticking his cock in that perfect cunt?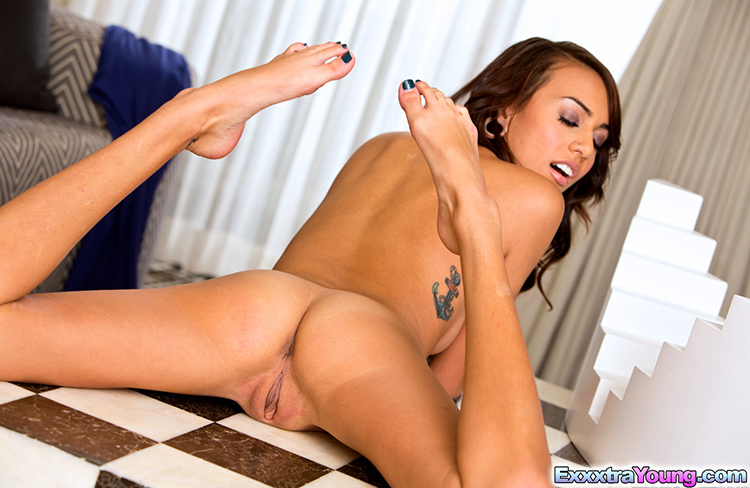 So the fucking begins and what can I say other than holy shit! I've seen the full scene and I can tell you that Janice had several shuddering, fabulous orgasms, the guy just kept trying to pound out another one for her (and he did!) In fact, he fucked her so hard one of those big dumb ear hoops fell right out of the enormous hole in her ear (around minute 17.) Damn fine fuck! And boy, I already told you but she sure knows how to give head, almost as well as she knows how to fuck! This is one of those scene that you watch over and over again. It will definitely leave you satisfied yet you will scream "GIVE ME MORE PLEASE! LOTS MORE!!".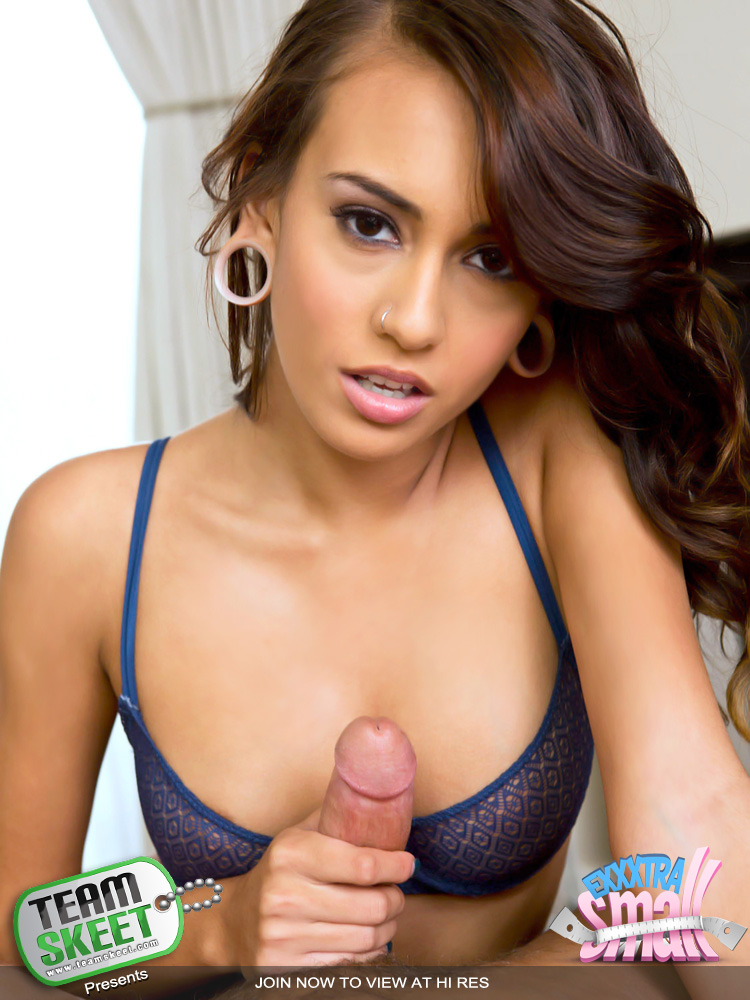 The original ExxxtraSmall promotion photo for the very first scene with Janice Griffith. TeamSkeet doesn't do promotion photos for their scenes very often, only in some rare cases when they have something extraordinary to present.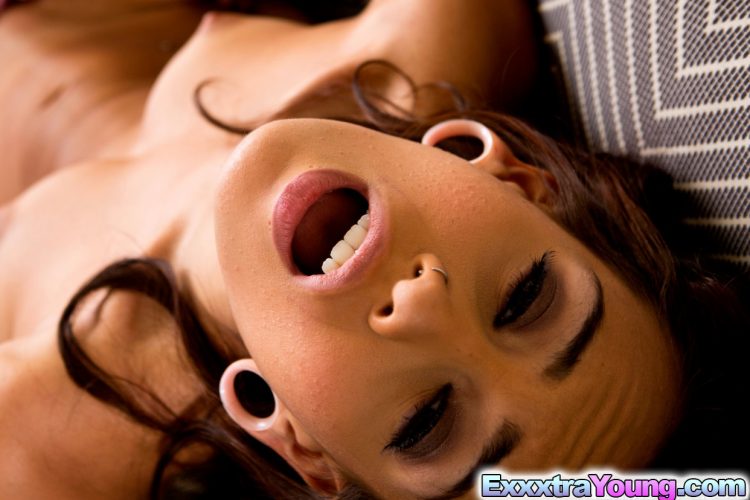 Janice is seen screaming out another orgasm in the photo above.
In case this is your first encounter with Janice I assume that you already have fallen in love with her. She is super hot and when she fucks in front of the camera she gets even hornier and more enthusiastic. Do you think a babe of this caliber would do anal? Probably not huh? And you're right Janice does rarely every have anal sex in her scenes, but there is one exception! There is one amazing scene almost as good as the Make My Dick Rise scene. The scene where Janice Griffith has anal sex is from the James Deen production company with James as the male actor himself. There is however a third guy in this scene… and you already know what can happen when a hot naked girl is together with two guys… YES, you´re right! Janice Griffith will get double penetrated! She takes one big fat cock up her ass and another in her soaking wet twat! And you know what, she fucking loves it! And here is the scene, just for you!