We've got a long haired, brunette beauty here, folks, to show us what she's got. Her name is Megan Sage. She's a tiny teen and she is smokin' hot with a capital H. If she doesn't get you to cream in your pants by the end of this clip, you better get yourself to the doctor cuz there's probably something wrong with your plumbing as Megan is one fine piece of ass, that's for sure.
Anyways, the scene starts with Megan walking in to her stepbro's room at night, bitching and complaining about how messy it was, that it was for all intents and purposes a pig stye. The stepbro shoots back that its his room, that he's a guy and that's how he likes it so she can get the fuck out. He then asks her why she's in his room anyway and she says the WIFI reception in her room is for shit and what's more, it's being renovated due to the presence of mold so he's got to let her sleep in his room tonight. Asshole as he is, who can say no to a sexy chic, especially when she's dressed (or should I say undressed) as Megan was that night? So Megan stakes out a spot in his double bed (in his side of the bed, no less), engage in some childish banter (ie- 'You better not grab all the covers!', yada, yada, etc…), and off to the lala land the two stepsibling go.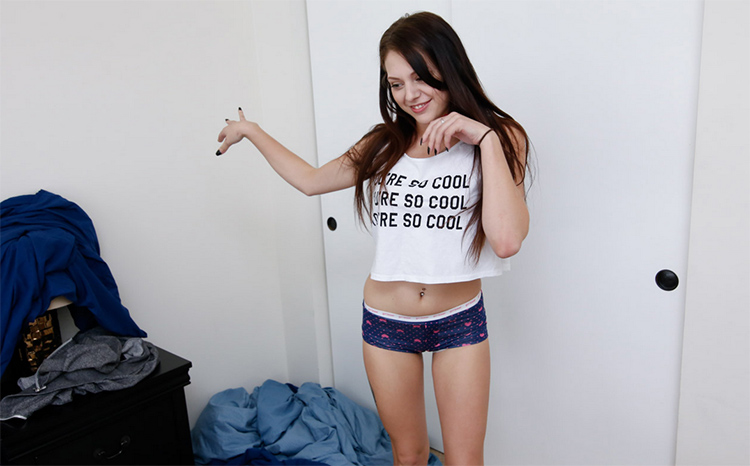 The following morning, the stepbro wakes up first. He looks at his stepsis who is on her side away from him. He notices something he didn't see before: she's got a tattoo on her shoulder blades. That got him so turned on he threw caution to the wind and nudged his hardon towards her. She wakes up, and automatically started jerking him off, even without him having to convince her to do so! That means, his slut of a stepsis is used to do it to other dudes as a matter of course. This is something he's going to take advantage of more often. So she jacks him off and he cums on her ass that is still clad with a cute pair of blue panties festooned with little pink hearts.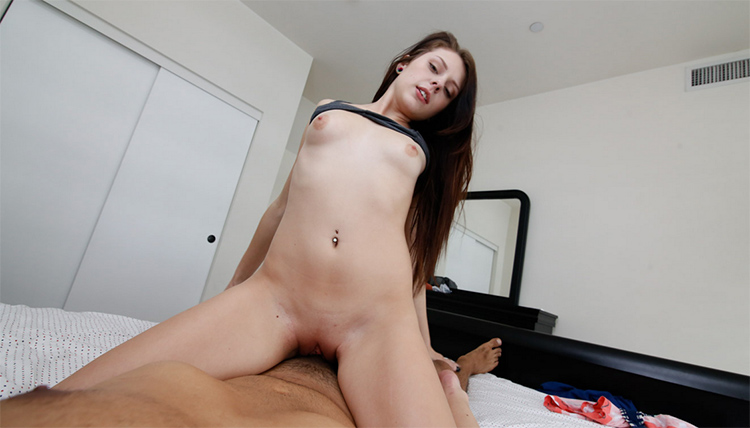 The day after, the stepbro overhears his stepsis having an argument with her boyfriend. It was a bad argument and they ended up breaking up. She comes over to him for a friendly shoulder to lean on. It turns out she hasn't been serviced in a while and was wondering if he could help her out by finger fucking her. You can bet he jumped on the offer with bells on.
Fast forward a few days later and the stepbro comes in from school to find Megan on the couch. She tells him that that night was the final day she's going to sleep on his room. Apparently, the renovations on her room is about to finish. He was a bit bummed out cuz he got used to the sexy chic in his bed. The following morning he wakes up and sees her coming in to his room. She gets on the bed and shows him just how much she appreciates him letting her sleep in his room the past couple of days. We're talking some hardcore action here so some lube would be good right now umppmio.
First she gives him a little show and teases him with her bubble butt that is clad in pink panties. Then she strips, and fucks him cowgirl style. Judging from the enthusiasm in which she impaled herself with his schlong, there's more than gratitude at play here. This bitch is horny as fuck.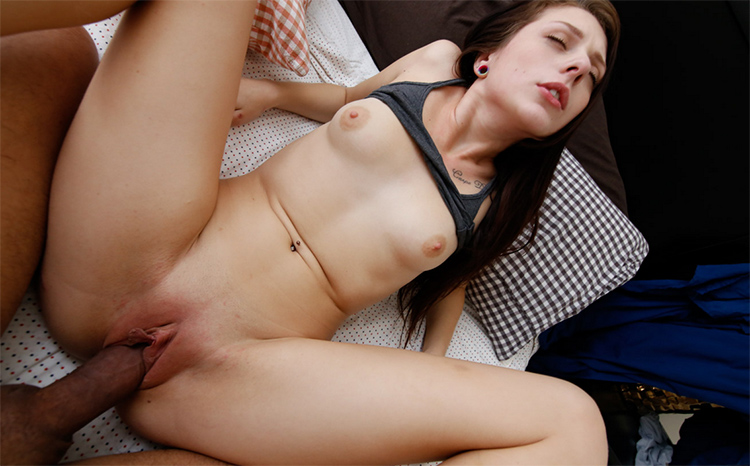 Then she gets on her back and he goes at her in the missionary way. Its really amazing that she's clearly enjoying being speared as she's really tight and this dude is huge.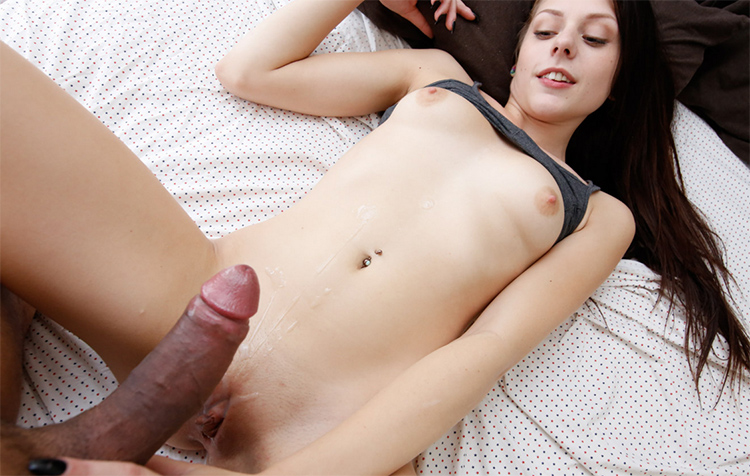 Its in this position that he finally pops. He did manage to pull out just before he did at which time he spewed his jizz all over her belly.