Bottled blonde bombshell Jade Amber sashays into the living room to greet her stepbro who was chilling in the couch. She's wearing a really loose grey striped halter, the kind that if you were a dwarf, you'd have no problem peering up to get a glimpse of her underboob, a sight in itself would give a dead man a hardon.

Anyways, it all began with innocent roughhousing as Jade straddles her stepbro's hips to get some leverage. That's when she felt his engorged dick which of course is a dead giveaway that his body would be open to naughty fun. Ever the slut, she's more than game and asked him if she could have a little harmless dick action, whatever that means.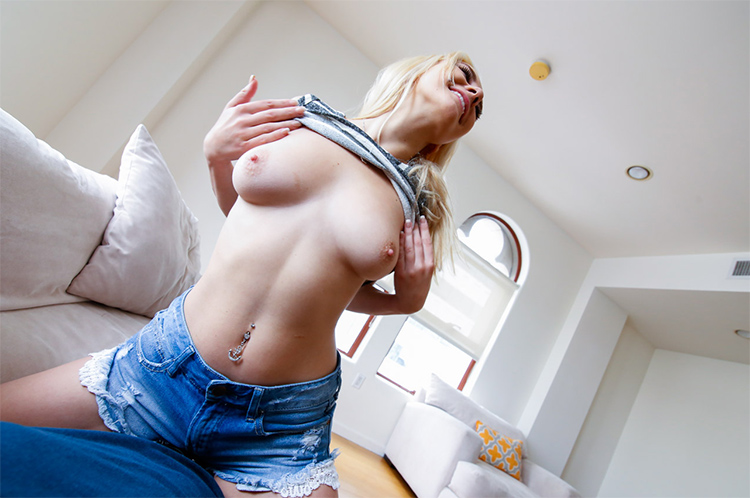 So she suggestively cups her tits to convince him and it worked, of course, so long as its just a little as he doesn't want to get into trouble. To make sure that he doesn't change his mind, she takes off her halter altogether to give him an eyeful of her gorgeous tits. At this point, she was pretty sure that she could have more than just a little.
She then takes off her shorts which alarmed him a little. She reassures him that all she wants to do is rub her clit against his dick, nothing more, which she then proceeds to do. He was powerless to stop her, that's for sure, and he even couldn't resist to grab her left tit as she had her way with him.
Fortunately for him, he heard someone entering the condo and they scampered away hoping as hell that whoever is about to enter would have no idea what they were just doing. This left Amber with the female equivalent of blue balls and she resolved to get the release she is craving for some other time.
That opportunity came a some time later when he returned home after a month out of town. She was waiting for him, dressed to kill and sexy as fuck. She wasted no time in rubbing his crotch, brazenly saying that she wants to give him head. Smokin hot as she is, he wasn't about to say no so she drops to her knees and goes to town on his fuck stick. This dude must have some African American blood in him because his dick is dark and I kid you not, the contrast of it against her lily white skin was a huge turn on. In no time at all, he jizzed which she had no problems swallowing whatsoever. This slut certainly has no inhibitions, that's for sure.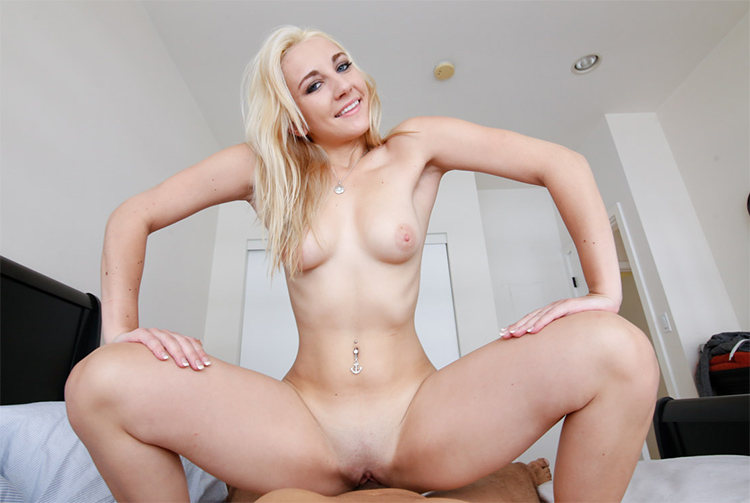 The following day, Jade just have to have his dick inside of her. No more of this soft core teases they've been having thus far. So she decides to send him pics of her playing with herself just as she is doing it. Furthermore, she sends it from her bedroom while he's currently in the living room. In no time flat, she hears him knocking on her door wanting the real thing. And that's exactly what she gave him.