So redhead Alex Nova is either anxiously waiting by the doorway or peering out the foyer window. Her hair is cut in a severe bob like the singer Sia but long in back. She's got on long fake eyelashes, cat's eyes mascara, and what looks like a form hugging, long sleeved nude dress that is cut mid thigh with a slit on each side that goes up to her waist. With this getup, she looks like a white, high priced call girl working in Japan.
A sleek, silver hatchback rolls up the driveway and out of it comes none other than Bruno, dressed in formal business attire. Alex smiles broadly, smooths down her dress, and does a little bunny hop like a little girl waiting for her Christmas presents. At this point, I'm wondering what Bruno has to make this hot bitch so excited for his return? Does he give her cool threads? Jewelry maybe? Well, we shall soon find out.
As soon as Bruno crosses the threshold, Alex is all over him. First she loosens his tie and then unbuttons the top buttons of his dress shirt. She takes off the tie after which he raises both arms for her to unbutton his cuffs and roll them up his arms. She caresses his crotch lightly and they proceed into the house. Once in the hallway, he points to the floor and she gets on all fours and crawls to the living room couch which is one of those L shaped affairs. She heads to the inner corner and opens her crotch suggestively, revealing her red thong panties. He gets behind her, grabs her neck in one hand, and begins to fondle her tits with his other hand.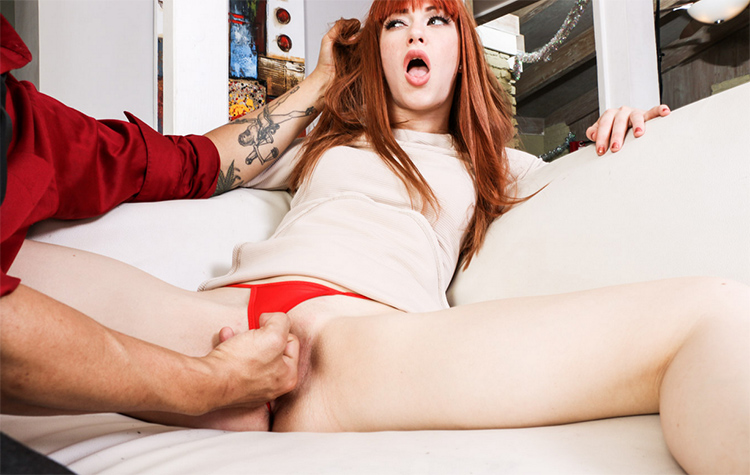 He makes a beeline for her pussy where he pushes her thong to one side, spreads her cunt lips open, and finger fucks her roughly. He's really going at it and when she asks permission to cum in between her squeals of pleasure, he says not yet. He then walks from behind the couch to the front. He grabs his crotch and his blow job begins.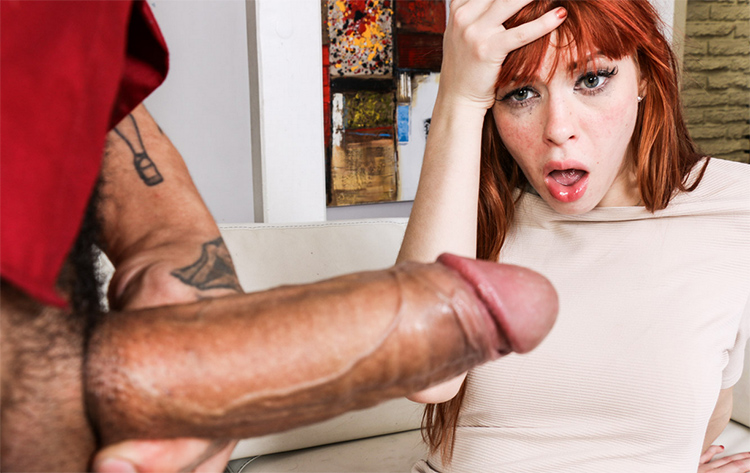 Now Bruno is hung like a donkey which is why Alexa couldn't help but grab her hair, wondering how her little mouth will be able to take it this time. But like a good little slave, she gives it her all, not that she has a choice in the matter. At this point, we now know what Bruno has that makes Alexa quiver in anticipation for his return: he fucks her silly and she loves it like the slut slave that she is.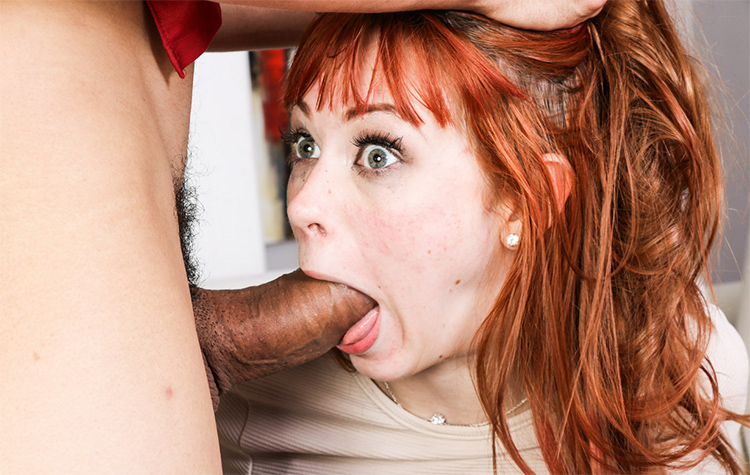 So she begins to blow him and she can't help but gag due to his enormous size which is exactly what Bruno wanted to happen.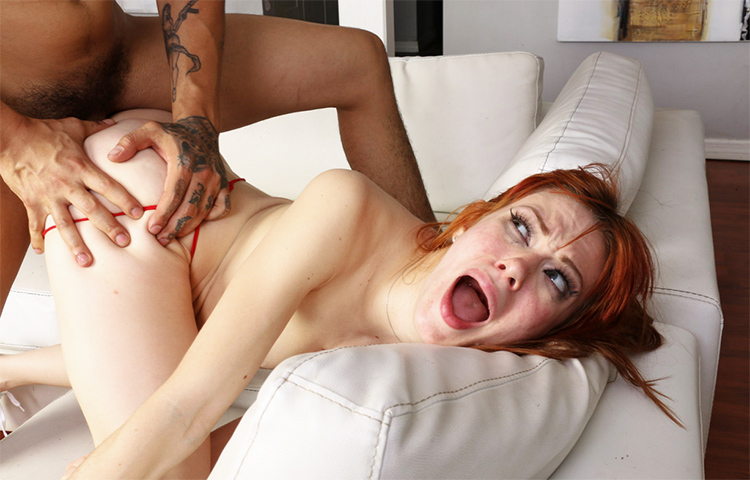 And so the fucking begins. Bruno pushes her to her hands and knees, pushes the crotch of her panties to the side, and fucks her doggy style. Like when she blew him, she had a hard time taking him in during his first few hard thrusts.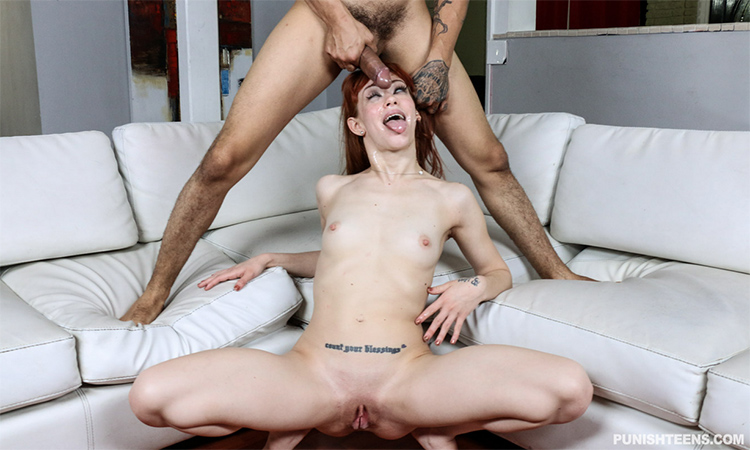 But like all good slaves, she gets used to his size splitting her open which is when she starts to enjoy it. Grudgingly, he gives permission for her to cum, but not before he dumps his spunk all over her face as shown in the pic above. Ah, Alexa really knows what she likes and isn't ashamed to work for it.