In this clip, we've got teen Alex Blake's stepbro sneaking into the bathroom while Alex was taking a shower. At first it was innocent enough. He went in because he left his phone in the bathroom and by the time he realized it, Alex was already in there. So he picked the lock thinking he'll just grab his cell and go. Thing is, he saw Alex flicking her bean while in the shower and then it was a different ballgame altogether. She's so fucking hot, you see, that the stepbro just couldn't help but linger to ogle at her and at least gather enough mental content for a jackoff session later on.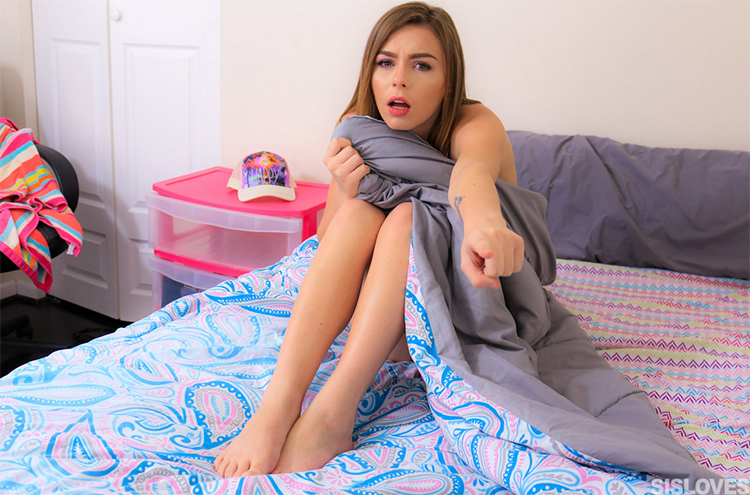 Alex looks a bit like a fresh Lindsey Lohan so she's sexy as fuck. When she eventually does come out, the stepbro decides to prolong the moment a little bit by harassing her about why she was in the shower so long. She responds with a 'Fuck You!', goes to her room, and shuts the door. At this point, the dude just couldn't get the image of Alex's naked body off his mind, so he goes back to her room to find her continuing her masturbation session. He open the door a crack to find out splayed out in her bed playing with herself. She catches him and at this point, he couldn't give a fuck. He had to try to see if he can get some of that hot pussy. I guess it worked because the next thing we see is her hands on his dick and his fingers deep inside her pussy jacking each other off. Unfortunately, the action was interrupted when his dad and came home and the stepbro had to go back to his room with a bad case of blue balls.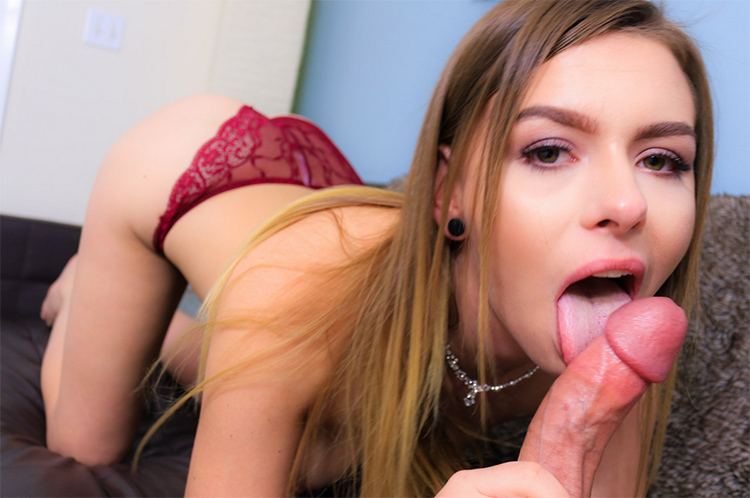 The next day, Alex is on the couch browsing on her phone. Her stepbro approaches her and begs her to lend him her phone because he used up all of his allotted bandwidth for the month and because of it, he can't get on his porn sites. She got all grossed out and said no, calling him a nasty pig. Then, she takes pity on him and shows him some titty to help him try to get the edge off. Instead, that got him more worked up and the next thing we see is her mouth on his dick. Things were coming a long just fine until he popped right in her mouth. At first, she didn't quite know what really happened until she spit it out. As she saw his spunk running out of her mouth, she recoiled in disgust with him not understanding why. I guess he's used to his bitches swallowing after blowing. Lucky guy.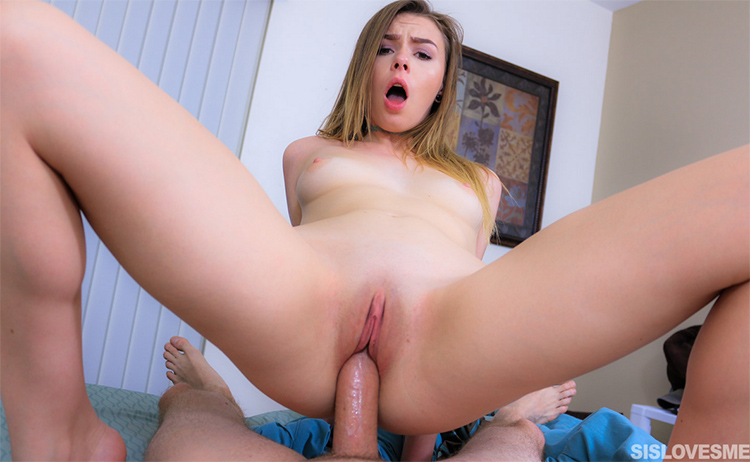 One of the good things about Alex is that she doesn't hold a grudge. The next day, she's forgotten all about his cumming in her mouth so that when he asked her to wake him up in two hours, she said yes. Well, she did more than wake him up, that's for sure. First, she went to his bedroom and blew him while he was still asleep so that he was pleasantly surprised to find his hard dick in her mouth. Then, she let him fuck her like the horny slut that she is. As a finale, she let him cum in her mouth just like the day before. This time around, she lapped up every bit of it like it was sweet nectar. What a difference a day makes, huh?