Blonde, model thin, Kara Faux, walks in to her parent's living room to find her stepbro sprawled out on the couch texting his friends, looking for something interesting to do. Kara is your quintessential California girl with her long blonde hair (deliberately styled to give the impression that it was wind swept) and her navel ring. She's wearing a striped halter top that is loose in the bottom so that you can literally peek from below (if you were on the floor) to see the bottom curve of her tits. She's also wearing denim cutoffs that are so short they might as well be panties which shows off her tight abs and her legs that go on forever. Overall, she is effing hot and (as you shall soon see) has a super slutty attitude to match.
At first, Kara tries to get her stepbro to go do something fun outside. He doesn't want to though, opting instead to stay on the couch and chill. So she playfully straddles him on the couch to convince him otherwise. When she discovers that he has a raging boner, she smiles and changes her mind about going outside for her fun. With that stiff piece of man meat, she's got all that she needs to keep her occupied. (I told you, this is one horned up bitch.) First, she takes off her top to make things more interesting for him. We then get to see her tits which are awesome. They're just the right size with their huge, light pink aeroles shaped like a cunt.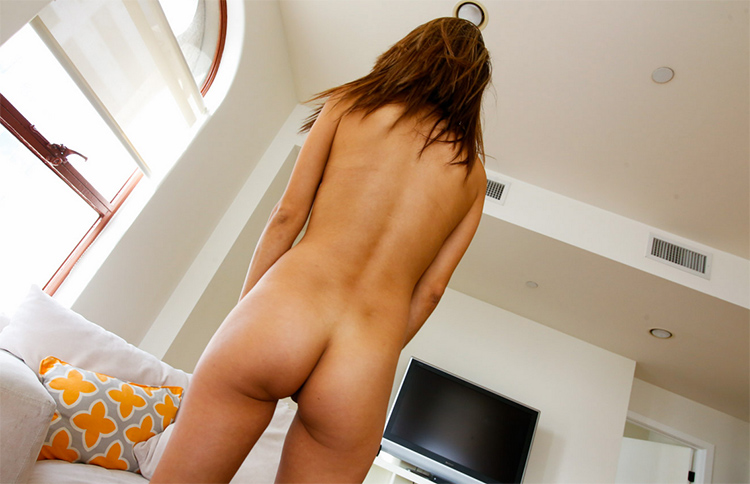 Then she amps it up my taking off her shorts, giving us a view of her bubble butt. This girl really wants it, that's for sure! The stepbro is a bit shocked at this point but she reassures him that she only wants to rub her pussy on his stiff cock which she proceed to do. Watching that was really hot, especially when her cunt lips parted to accommodate the side of his huge schlong. I'm pretty sure that the action was about to get hardcore, but he hears somebody approaching the front door so they had to cut it short.
A few days later, the stepbro comes home from a trip to find her stepsister waiting for him. Whereas before she was an all California girl before, now she's a sophisticated Manhattan chic with her hair in a loose pony tail a la Jennifer Lopez and wearing a skin tight, long sleeved tshirt with a plunging necklace. She's fucking gorgeous! Anyways, she says she missed him and wanted to give him a present. Lo and behold, this present was blowjob which he wasted no time in collecting. He even came in her mouth for good measure which she had no problems with. Let's just say her present is all inclusive.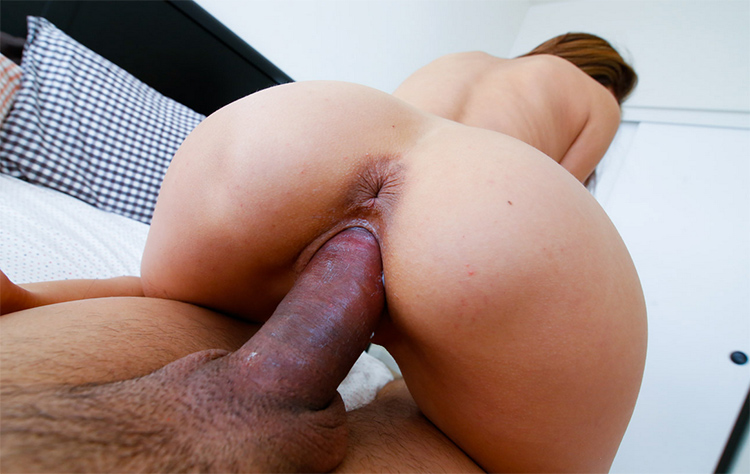 The following day, he receives pics from her on his cell and they're beaver shots of her on her bed. To be more specific, they're split beaver shots of her. What's more, they were taken a few seconds ago in her bedroom which means she's just a few steps away from him and all ready for action. He hemmed and hawed a bit as to what to do, but just like all red blooded dudes, he said, 'Fuck it!' and gave her exactly what she wanted.