Finally! We've got here another clip starring the incredibly hot bottled blonde teen, Elizabeth Jolie. It begins with her stepbro entering his dad's condo only to find someone occupying what used to be his bedroom. He finds his closet in disarray, with women's underwear (sexy ones at that) in one of his drawers. He couldn't help but cop a feel and a sniff of a particular hot pink pair of panties when none other than Elizabeth walks in and catches him at it.
In this clip, she is portrayed as young albeit hot woman, sporting a little black dress (but in silver) and what looks like a pearl choker. This is different from the typically innocent (aka dumb) budding teen she usually plays about to get a dick in whatever orifice she's going to take it in. Don't get me wrong, I still want to fuck her in this new get up. I just know its going to be harder to get in her pants this time, you know?
So this is what happened: unbeknownst to him, his dad married Elizabeth's mom making her his new stepsis. Furthermore, what used to be his room is now hers so he better stop his pervy sniffing of her panties and vacate the room by the time she gets back. She then walks off in a huff.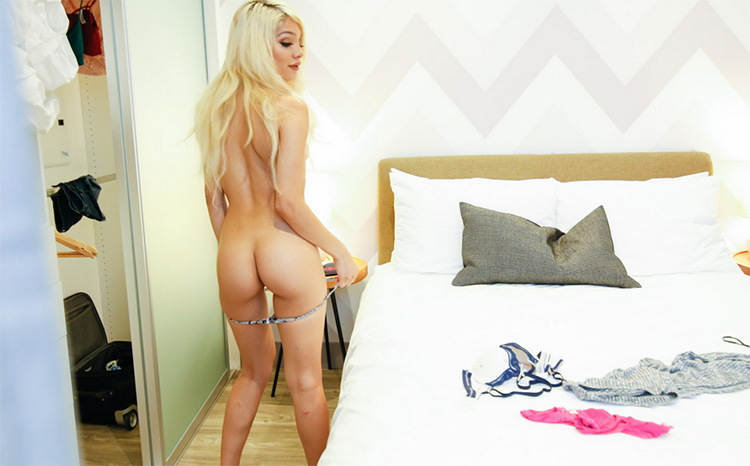 With a raging hardon and not a little bit angry at her haughtiness, the stepbro does something to get back at her and have some j/o material for later: he hides his video camera to record whatever she does in her new room. When she gets back, she mutters how hot her new stepbro is and proceeds to strip, giving us a glorious show of her hot bod. Her flawless bubble but is as awe inspiring as I remember it to be and when she proceeds to twerk, I almost bust a nut. She then takes off her bra, lays on the bed, and starts to finger herself while still wearing her black fuck me stilettos. After she cums, she then puts her clothes back on and she's back to being the Ice Princess. Little did she know that there's now a vid that proves how much of a slut she really is.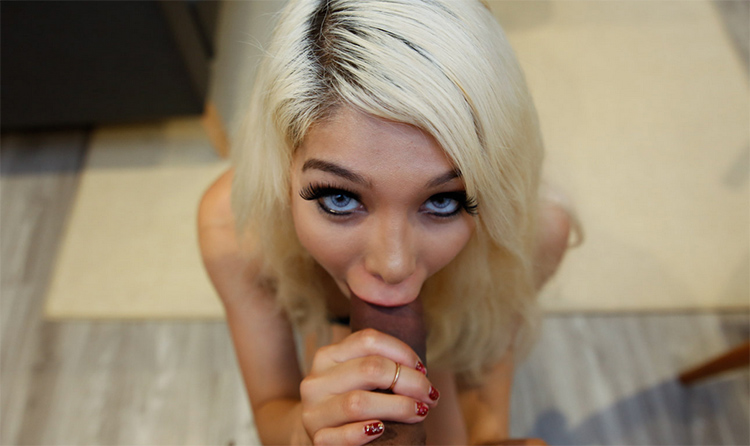 The next day, the stepbro comes into the condo again and the place is in shambles. Walking into the kitchen, he finds traces of his stash all over the kitchen table and discarded panties everywhere not to mention the odour of stale cum mixed with cigarette smoke permeating everything. WTF! He finds his new stepsis passed out in the couch, wearing nothing but her underwear and straddling a white top sheet.
He wakes her up and asks her what the fuck happened to the place. She then proceeds to give an unlikely explanation that the whole mess was caused by her alone the night before while she was dancing, again by herself. Did this bitch think he was born yesterday? Anyways, he threatens to tell on her to their folks unless she blows him, which she does not hesitate to do. Judging from her performance, this bitch has done this before, LOTS before so he didn't think twice about cumming on her mouth. She complained about that a little bit but hey, she swallowed it so it can't be that bad, right?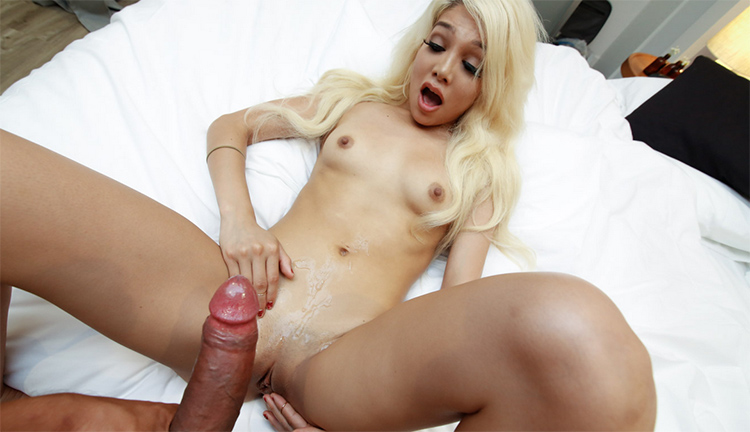 The next day is all about pure and unadulterated fucking between the two horned up stepsiblings. Taking a look at the pic above, it was fucking awesome so make sure to watch the clip to find out how it all went down. Peace!