FRESH MEAT! That's exactly the first thing that came to my head when I first laid eyes on
Alex Grey
. She's young (but of age, of course), blonde, lean, tight, and oh so fuckable. And yup, this bitch is TINY, for those of us dudes that like to rip into small chics. With Alex, you've got the whole package, no need to look for more (that is until she gets used up and our dicks wander on to greener pastures but that's ways down the road.)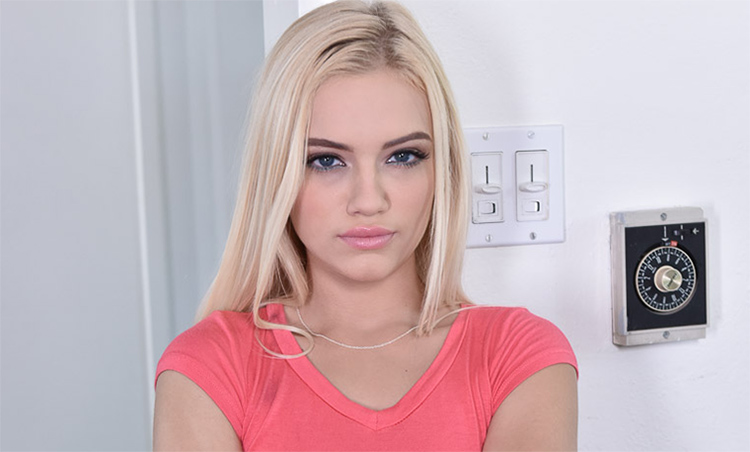 So our Alex is sitting on the living room couch, wearing a red halter top and really short denim cutoffs. She's got long, straight, blonde hair with small, firm tits whose nipples are poking through her top. She's obviously not wearing any bra which is just the way I like 'em. I can't wait for the action to begin.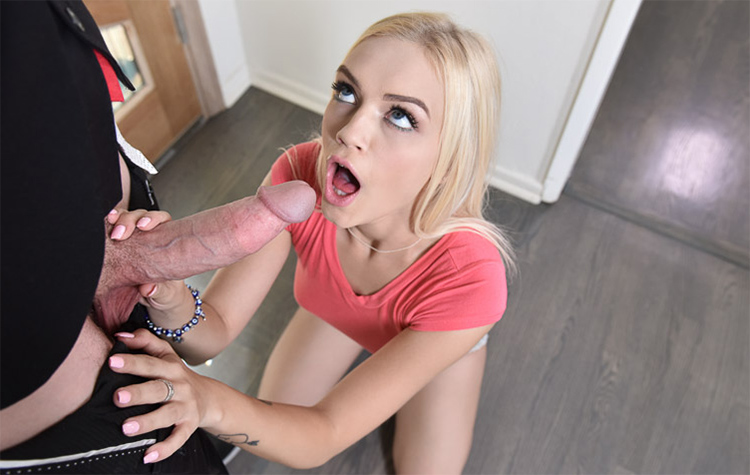 The doorbell rings and it's a really tall, dorky dude wearing a three piece suite hawking some pills he calls 'Miracle Grow'. Alex knows him and was shocked at how tall he got. Apparently, he tried the pills which worked on him and now, he thought to offer it first to her. She's so small that she can't help but want to give it a shot. Thing is she doesn't have the dough for it so she offers to exchange a little somethin' somethin' in return for the pills. This dude doesn't hesitate. He takes off his dorky suit and shows her his dick so that she can begin her somethin' somethin'. By the way, this guy is hung like a donkey so I guess the pills must have worked on him in more ways than one.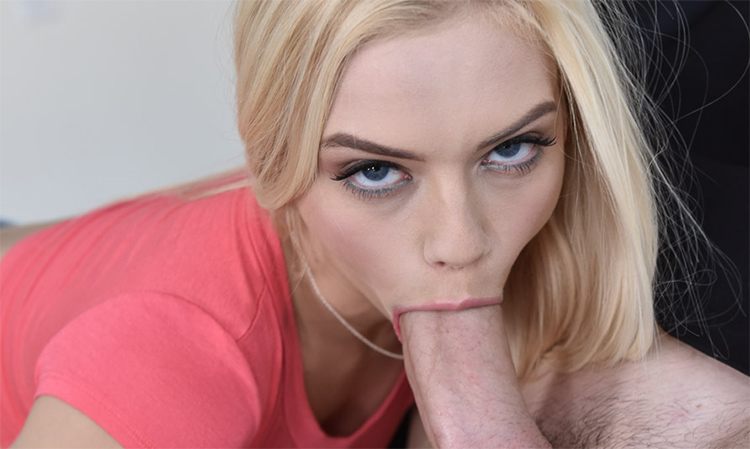 His dick is so huge in both length and girth that it can barely fit in her mouth but she gives it all that she's got so that she can get her hands on those 'Miracle Grow' pills.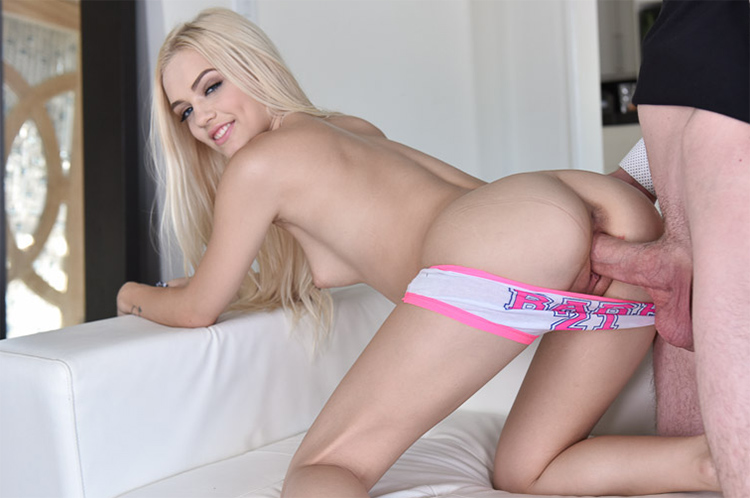 And the fucking begins. The dude bends her over the couch, pulls down her cute, cheerleader pink panties and takes her doggy style, burying his engorged tool to the hilt up her cunt. He really wants to get his money's worth (or should I say, his pill's worth) out of her judging by the way he is jackhammering into her. At least she's getting her pipes cleaned at the same time.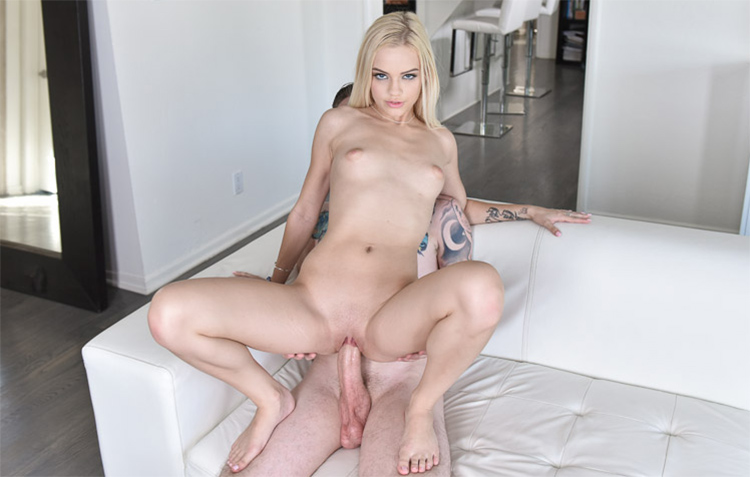 They switch positions and now Alex is on top in a reverse cow girl. As before, he is thrusting into her like he wants to split her in two. She seems to be enjoying it though.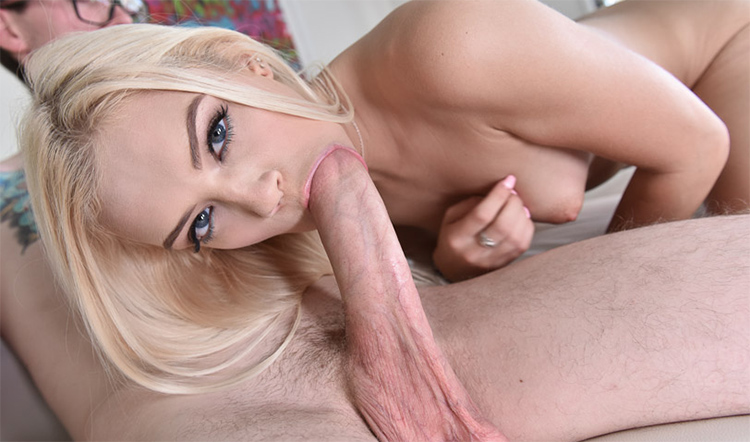 A few more positions ensues before he pops at which time she tries to milk him dry with her mouth. He pulls out before that happens though. Instead, he sprays his hot spunk all over her face. What a nice guy! I don't think he gave a chance to cum either. To make matters worse, the bottle of pills turned up empty. Oh well. Better luck next time, Alex Grey. This should teach you to trust a guy wearing a dorky suit with sneakers.